Read Part One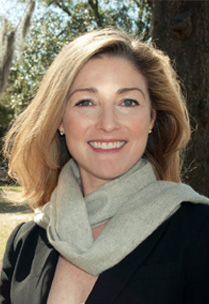 II. Candor
F.R.C.P. 26(g) has its own Rule-11-type signature provision for discovery requests, responses and objections. If the certification of truthfulness, completeness, and propriety in law and fact violates the rule "without substantial justification," the court is required to impose "an appropriate sanction" on counsel, the represented party, or both.
Additional requirements of candor relevant in the e-discovery context include Model Rule 3.3, which forbids a lawyer from knowingly making a false statement of fact or law to a tribunal (or failing to correct one), from failing to disclose adverse legal authority, and from offering evidence "that the lawyer knows to be false."
Model Rule 3.4 requires "fairness to opposing party and counsel," which is violated by the unlawful obstruction of another party's access to evidence, or by unlawfully altering, destroying or concealing potential evidence. In the model rules, as in the Sedona Conference® Principles, transparency and cooperation are key considerations in evaluating whether an attorney's conduct is ethical.
A notorious case on the issue of candor is Qualcomm Inc. v. Broadcom Corp., 2010 WL 1336937 (S.D. Cal. 2010). In a contentious patent dispute, the plaintiff's extensive spoliation and failure to produce came to light dramatically at trial. After the verdict, the magistrate judge found that Qualcomm had hidden over 46 thousand emails, awarded Broadcom all of its attorneys fees and costs in the amount of $8.5 million, and referred six of Qualcomm's outside counsel to the California State Bar. After fifteen additional months of discovery and a subsequent hearing where counsel were allowed to disclose communications with the client and show the efforts they had made to ensure discovery compliance in the face of Qualcomm's deception, the district court declined to issue severe sanctions against the attorneys. But the case is a lesson for all counsel: reliance on the client, or on co-counsel, may be insufficient reasonable inquiry under Rule 26(g), at least when there are red flags indicating problems with production. Rather, counsel's inaction may be deemed to actively enable the client to commit discovery violations, subjecting counsel to sanctions or discipline.
III. Confidentiality
Last but not least, the ethical duty of confidentiality is of prime importance in the e-discovery field. Indeed, a primary reason cited for exponential e-discovery costs is the time it takes to review thousands of documents for purposes of privilege review. The idea of inadvertent production of privileged material is anathema to attorneys, for good reason. Such production risks not only embarrassment and "cat out the bag" disclosure, but it also risks waiver of the privilege for the produced documents, or even all documents of the same subject matter.
Model Rule 1.6 sets forth the general rule that a lawyer "shall not reveal information relating to the representation of a client" without informed consent or implied authorization. Section (c) is pertinent here: "A lawyer shall make reasonable efforts to prevent the inadvertent or unauthorized disclosure of, or unauthorized access to, information relating to the representation of a client." Comment 18 notes that inadvertent production does not violate the rule as long as the lawyer "has made reasonable efforts to prevent the access or disclosure." That reasonableness can be evaluated by the sensitivity of the information and the efficacy of employing additional safeguards.
Finally, comment 19 points out the important consideration of "the extent to which the privacy of the communication is protected by law or by a confidentiality agreement." It is arguably unethical to produce e-discovery without some kind of confidentiality agreement, preferably including a claw-back provision. F.R.C.P. 26(a)(5) provides for the initial claw-back:
(B) Information Produced. If information produced in discovery is subject to a claim of privilege or of protection as trial-preparation material, the party making the claim may notify any party that received the information of the claim and the basis for it. After being notified, a party must promptly return, sequester, or destroy the specified information and any copies it has; must not use or disclose the information until the claim is resolved; must take reasonable steps to retrieve the information if the party disclosed it before being notified; and may promptly present the information to the court under seal for a determination of the claim. . .
What Rule 26(a)(5) does not do is ensure that inadvertent production will be cured; the receiving party may still argue that the privilege was waived. This is where an agreement between the parties that such production will not result in waiver is essential.   Federal Rule of Evidence 502 makes such an agreement even more bullet-proof, allowing counsel's non-waiver agreement to be issued as a court order, in which case subsequent inadvertent production will not be deemed a waiver of privilege in that court or any other court:
502 (d) Controlling Effect of a Court Order. A federal court may order that the privilege or protection is not waived by disclosure connected with the litigation pending before the court — in which event the disclosure is also not a waiver in any other federal or state proceeding.
Regardless of the parties' agreement, the ethical rules require a lawyer receiving discovery that the lawyer knows or reasonably should know was inadvertently sent to promptly notify the sender to allow that person to take protective measures. Rule 4.4(b) comment 2 specifically includes in this provision "email and other forms of ESI, including embedded data [or 'metadata'] that is subject to being read or put into readable form."
IV. Underlying the C's: Responsibility
Underlying each of these ethical rules, Competence, Candor, and Confidentiality, is the concept of responsibility – attorneys' responsibility for other attorneys, and the division of responsibility among in-house counsel, outside counsel, and the client. Over and over, courts emphasize that where ESI disputes arise, the root of the problem is very often lack of communication. It is essential for counsel to keep track of their responsibilities and ensure that no duty falls through the cracks.
Model Rule 5.1 describes the responsibilities of partners, managers, and supervisory lawyers, who can be liable for another lawyer's violation of the rules if they know of that lawyer's conduct but fail to take reasonable remedial action. In contrast, under Rule 5.2, a subordinate lawyer may violate an ethical rule despite acting at the direction of another person.
Cautionary tales abound in the case law. In Wachtel v. Health Net, Inc., 239 F.R.D. 81 (D.N.J. 2006), after three years of discovery, fifteen extensions and 110 discovery orders, defendants produced over 12,000 new documents in support of their motion for summary judgment. In issuing sanctions that included facts deemed admitted, documents precluded from defendants' use, and privilege assertions struck, the court found that one of the primary problems was that counsel for the defendants relied on an in-house paralegal to comply with discovery requests. That paralegal was also responsible for 60 other cases.
In Mancia v. Mayflower Textile, 2008 U.S. Dist. LEXIS 83740 (D. Md. 2008), the court found sanctions under 26(g) to be appropriate where, among other failures, counsel delegated tasks to its e-discovery vendor and did not properly supervise the vendor's actions. Similarly, in In re Seroquel Products Liab. Litig., 244 F.R.D. 650 (M.D. Fla. 2007), the court found that reliance on an ESI vendor was not sufficient to avoid sanctions for failure to timely produce "usable" or "reasonably accessible" documents under the Rules.
V. Conclusion
Avoiding ethical pitfalls in e-discovery is as much common sense as technical know-how:
To maintain

competence

, counsel should take advantage of bar programs and continuing legal education seminars, and should ask for help when necessary;
To achieve

candor

, counsel should take the advice of the courts and experts like the Sedona Conference® and try a little cooperation. Zealous advocacy in the form of discovery games can greatly backfire in the ESI context;
To protect

confidentiality

, use reasonable efforts to prevent disclosure of privileged material, enter into confidentiality and clawback agreements with opposing counsel, and take advantage of Rule 502's provision for court-ordered production and protection from waiver;
To ensure

responsibility

, supervise attorneys working with you, follow up with the client's key players and with in-house attorneys and paralegals to ensure communication, and document your communications and preservation and production efforts so that if an ESI dispute does arise, you can defend your actions as professional and ethical.
For more info, contact Allyson Haynes Stuart.